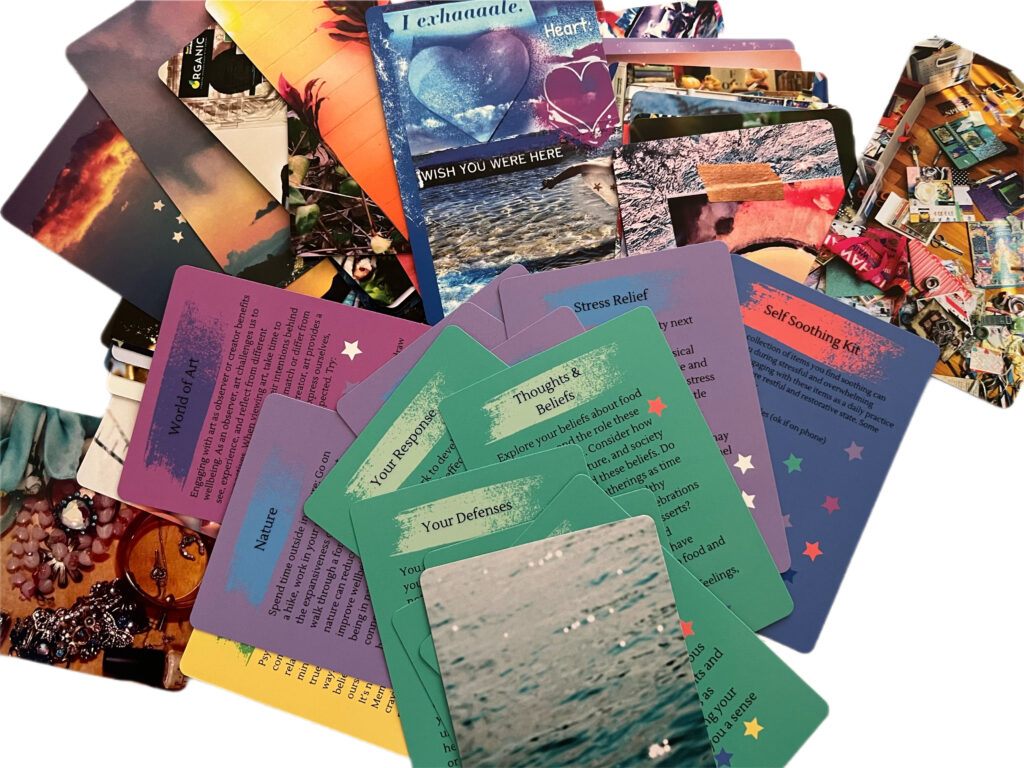 Payment for this course includes your very own copy of the Whole Health Card Deck! Check out this video unboxing & review of Whole Health
This course meets online for 1 hour weekly for 5 weeks and applies practices in the Whole Health Card Deck specifically to address emotional eating, overeating…whatever terminology terminology you use to describe essentially feeling out of control around food and struggling to lose weight. Although these five weeks are designed to help you get back on track, it's really up to you to put in the effort and commitment to break unhealthy eating patterns, and that work will likely take more than 5 weeks. My hope for you is that by the end of 5 weeks you'll have more tools, skills, and a stronger foundation to continue your journey.
Weekly sessions include a checkin, mindfulness/centering activity, intention invocation, discussion on the weekly card topic, a written reflection activity, and a closing.
If interested email me: tovaabelmancoaching@gmail.com